Metal roofing tile roll forming machines are equipment used to produce metal roofing tiles and panels through continuous bending and forming of coil material. These versatile machines allow fast, high-volume production of roofing components with custom profiles.
This comprehensive guide covers all aspects of metal roofing tile roll formers from working principles and main components to models, specifications, applications and more.
Overview of Metal Roofing Tile Roll Forming Machines
What are Metal Roofing Tile Roll Forming Machines?
Metal roofing tile roll forming machines take flat metal coil stock and progressively form it into various roofing tile profiles through a series of roller dies and bending stages.
The continuous operation allows roofing components like panels, shingles and tiles to be mass-produced rapidly compared to manual fabrication.
Key Features and Working Principle
High speed continuous roll forming of metal coil into roofing tile profiles
Flexible production with quick roll set changeovers
Rollers and guides progressively shape flat strip into ribbed/corrugated profiles
Automated cutting after forming tiles of fixed length
Decoilers hold metal coil stock and feed strip through infeed guides
Forming roll stands with roller dies make repeated bends and forms
Adjustable for width, thickness, materials of coil stock
PLC based controls for automatic operation and monitoring
Main Components and Systems
Metal roof tile roll forming machines include the major components outlined below:
Coil Holding System: Decoiler or uncoiler holds metal coil stock and allows controlled feeding of strip through guides into first forming stand. Turntable type decoilers provide continuous feed without downtime.
Feeding and Guiding: Feed rollers grip and pull metal strip through guides maintaining proper alignment entering forming section.
Stands de formation : Multiple stands with roller dies make progressive bends and profiles to coil strip transforming it into roofing tiles or panels.
Unité de coupe : Automated cut-off knives slice formed metal sheets into fixed tile/panel lengths for collection
Conveying and Stacker: Formed and cut sheets conveyed to exit stacker for organized collection
Controls: PLC based controls allow adjustable parameters and automated roll forming operation
Frame and Housing: Rigid structural frame houses components with safety covers and guards
Aperçu du processus de laminage
The basic working principle involves coil stock being unwound, straightened, and fed into the forming section. The strip passes through consecutive stands where precision roller dies make incremental bends. The cumulative effect of multiple bends transforms the flat strip into desired roofing tile profiles. The formed sheets are then cut into fixed lengths and stacked at the exit.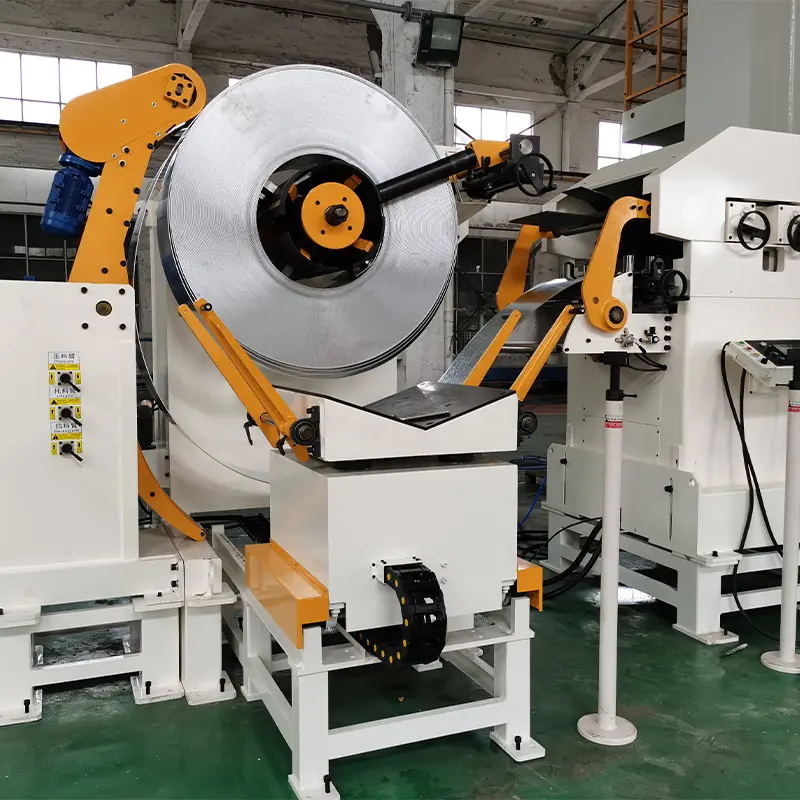 Types of Metal Roof Tile Roll Forming Machines
Metal roof tile roll formers can be categorized based on production scale, forming method and profile shapes:
Types by Production Scale
Light-duty: Lower capacity machines for small scale production
Medium-duty: Balanced performance for typical metal roofing needs
Heavy-duty: High capacity formers for large volume requirements
| Type | Largeur de la bobine | Épaisseur de la feuille | Gamme de vitesse |
| --- | --- | --- | --- |
| Light-duty | Up to 1000 mm | 0.3 – 0.8 mm | 10 - 20 m/min |
| Medium-duty | Jusqu'à 1250 mm | 0.4 – 1 mm | 15 – 40 m/min |
| Robuste | Above 1250 mm | 0.5 – 1.2 mm | 25 – 80 m/min |
Types by Forming Method
Roll Former: Roller dies bend metal strip into roofing profiles
Press Brake: Machined dies stamp roofing components in single action
Panel Roll Former: Produces larger metal roofing panels
| Machine | Méthode | Typical Products |
| --- | --- | --- |
| Rouleau de formation | Forme rouleau | Roofing shingles, tiles |
| Press brake | Press forming | Individual roofing sheets |
| Panel roll former | Forme rouleau | Large roofing panels |
Types by Profile Shape
Standing Seam: Long panels with vertical ribs, no exposed fasteners
Batten Roll: Formed battens (caps) over roofing panels
Corrugated: iconic waved/corrugated sheet profiles
Shake Tile: Resembles look of shingles or shake roofing
Metal Slate: Mimics traditional slate roofing tiles
Custom: Unique profiles for decorative roofs
| Profile Shape | Description | Example Products |
| --- | --- | --- |
| Standing seam | Long panels, vertical ribs | Snap-lock panels, concealed fastener roofs |
| Batten roll | Capped sheets with raised batten | Metal roof with battens, flat pan formed sheets |
| Ondulé | Waved/corrugated sheets | Standard corrugated roofing, barn style |
| Shake tile | Formed sheets resembling shingles | Interlocking shake pattern tiles |
| Metal slate | Sheet metal in slate tile shapes | Faux slate roof system |
| Sur mesure | Unique/decorative profiles | Rolled Spanish clay tiles, fish-scale pattern |
Main Specifications
The key specifications of a metal roof tile roll forming machine include:
| Paramètres | Gamme typique |
| --- | --- |
| Largeur de la bobine Capacité | 1000 – 1250 mm |
| Épaisseur du métal | 0.3 – 1.2 mm |
| Largeur de la feuille | 500 – 1000 mm |
| Profile Height | 10 – 75 mm |
| Vitesse de formage | 10 - 80 m/min |
| Puissance d'entraînement principale | 5.5 – 37 kW |
| Diamètre du rouleau | 100 – 140 mm |
| Nombre de stands | 5 – 24 |
| Dimensions de la machine | 6000 x 1200 x 1700 mm |
| Poids de la machine | 2000 - 10000 kg |
Capable of processing carbon steel, stainless steel, aluminum and other metal coils
Quick roll set changeover and profile adjustments
Accepts hot-dip galvanized, pre-painted and finished coils
CNC controls for easy parameter settings
Typical Applications and Uses
Metal roofing tile roll forming machines have broad applications across industries:
| L'industrie | Applications typiques |
| --- | --- |
| La construction | Roofing sheets, wall cladding, roof drainage, flashing |
| Infrastructure | Large warehouses, industrial sheds, shelters |
| Architecture | Decorative roofing accents, facades |
| Automobile | Trailers, vehicle bodies, RV exterior |
| Agriculture | Barns, stables, shelters, storage |
Common uses and processed products include:
Metal roofing shingles, tiles, shakes
Standing seam roofing systems
Corrugated and ribbed roofing sheets
Wall and facade cladding profiles
Sheet metal roof drainage components
Flashing, drips, trim pieces
Agricultural building roofing and siding
Trailer and vehicle body panels
Normes de conception et d'ingénierie
Metal roofing tile roll forming lines are designed and built to relevant standards:
| Composant | Normes |
| --- | --- |
| Forme rouleau | EN 10149, ASTM A568, ASTM A1011 |
| Sheet Metal | EN 10143, EN 10346 |
| Conception des machines | ISO 12100, ANSI B11 |
| Électricité | IEC 60204, NFPA 79 |
| Automatisation | IEC 61131, PLCopen |
| Fasteners | AS 3566, FM 4471 |
| Coatings | ASTM A755, ASTM A792 |
| Sécurité | OSHA, CE directives |
Materials used follow specifications such as yield strength, corrosion resistance and coatings
Quality management per ISO 9001 during manufacturing
Safety integrated into design, guards, controls per guidelines
Standards ensure long service life and safe operation
Roll Former Manufacturers and Suppliers
There are many equipment manufacturers offering metal roofing tile roll formers:
| Compagnie | Localisation | Product Models |
| --- | --- | --- |
| Metform | Turquie | IMP tile formers, Symphony corrugated lines |
| DIMECO | Chine | Heavy duty roofing roll formers |
| efficacy | Taïwan | Roofing panel and rainware machines |
| Formtek | ÉTATS-UNIS | Maxima roofing sheet roll former |
| China Henan | Chine | EP series ceiling tile machines |
| Kingsland | Malaisie | Wide sheet roof panel machines |
Large international companies with global reach and exports
Regional and domestic manufacturers in metal working markets
Factory direct sales from manufacturers
Machines marketed through machinery dealers and distributors
Pricing depends on specifications, capacity, customization and other factors. As a rough estimate, costs range from $30,000 to $150,000 per roll forming line.
Installation, Operation and Maintenance
Proper installation, usage and care is key to utilizing a metal roof tile roll former effectively:
| Stade | Activities |
| --- | --- |
| Installation | – Floor mounting, anchoring<br>- Power, utilities setup<br>- Calibration, test runs |
| Fonctionnement | – Material coil loading<br>- Parameter adjustment<br>- Roll set changeover |
| Maintenance | – Inspections, lubrication <br>- Component servicing<br>- Wear/damage monitoring |
Install machines on flat and level surface
Setup appropriate utilities – electrical, pneumatic, hydraulic
Trial runs to verify performance after installation
Control feed rates, profiles, speeds for process stability
Schedule preventive maintenance during production breaks
Replace consumables like seals, belts and lubricants
Proper installation, operation and maintenance ensures maximum production uptime and roofing quality.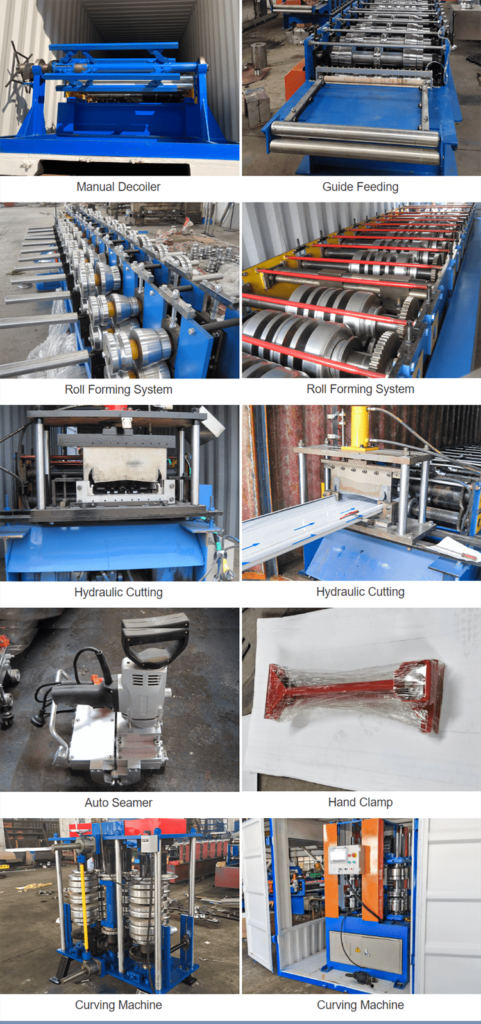 How to Choose the Right Metal Roof Tile Roll Former
Here are key factors to consider when selecting a metal roof tile roll forming system:
| Critères | Description |
| --- | --- |
| Capacité | Match production volume needs |
| Largeur de la bobine | Suitable for required sheet widths |
| Épaisseur du métal | Accepts desired material thickness |
| Profile Range | Forms needed roofing profiles |
| Vitesse | Adequate output rate |
| Ajustement | Allows changes in parameters |
| Contrôles | Automated operation capability |
| Rigidité du cadre | Withstands high forming forces |
| Soutien aux services | Installation help, maintenance access |
| Budget | Overall costs and value |
Analyze business' production requirements and growth
Shortlist models from reputable manufacturers that fulfill needs
Select robust and flexible machine that meets quality standards
Ensure adequate after-sales support from supplier
Compare pricing and total cost of ownership from alternatives
Choosing the right specification and capacity roll former results in better ROI and productivity.
Pros and Cons of Metal Roof Tile Roll Forming Machines
Some key advantages and limitations of metal roofing tile roll forming machines include:
| Pour | Cons |
| --- | --- |
| Fast production of long sheets | Limited to roll-formed profiles |
| Ideal for metal roofing in high volumes | Lower flexibility compared to press brakes |
| Consistent quality across large batches | Restricted by maximum coil width capacity |
| Interchangeable roll sets for profile changes | Significant initial capital investment |
| Compact compared to spot welding lines | Requires skilled adjustment and operation |
| Lower costs than alternate fabrication | Complex maintenance with many components |
Main Benefits
Continuous high speed forming from coils increases output
Uniform profile and quality along sheet length
Flexible production with quick roll set changeover
Compact footprint compared to cut-and-bend methods
Limites
Only produces set profiles, limited custom shapes
Higher maintenance needs than simpler machines
Significant capital cost for heavy duty production
For most roofing manufacturers, the productivity benefits of roll forming lines outweigh the limitations.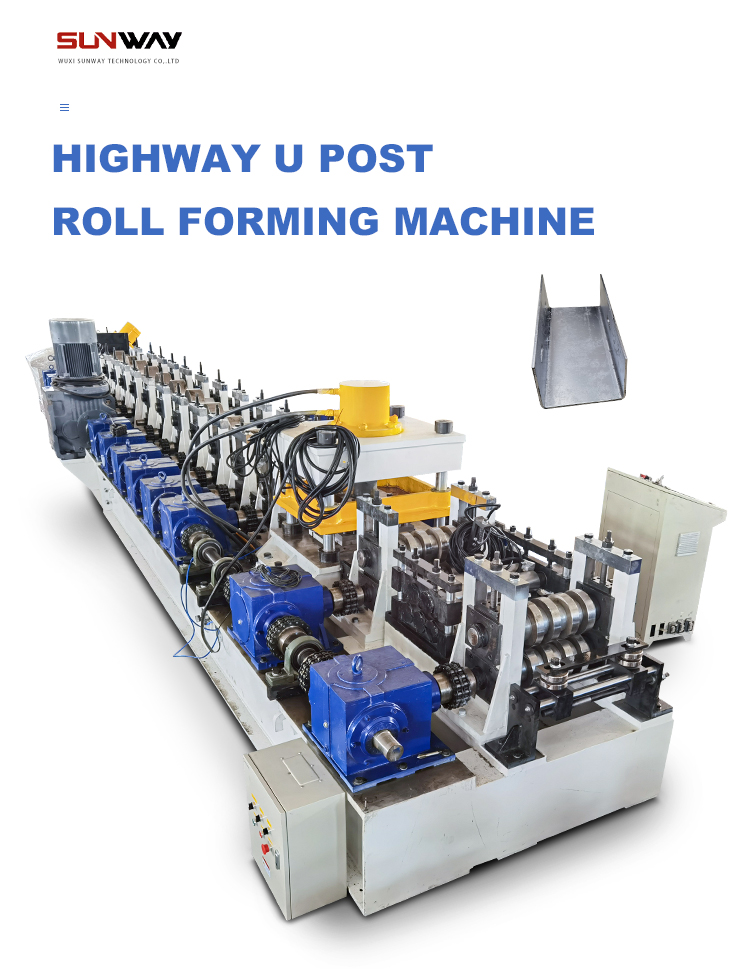 FAQ
| Question | Réponse |
| --- | --- |
| What profiles can be produced? | Common profiles include standing seam, corrugated, shake tile. Custom profiles are also possible. |
| What metals can be formed? | Carbon steel, galvanized steel, aluminum and stainless steel coils. |
| How to adjust the machine? | Main parameters like profiles, speeds, feeds are set in the PLC controls. Mechanical alignment done with gauges. |
| What thickness range is possible? | Standard machines accept 0.3 – 1.2 mm thickness material. |
| How long are the formed sheets? | Length determined by cut-off knives from 0.5 – 5 meters. |
| Quelle est la maintenance nécessaire ? | Schedule lubrication, inspect/replace wear items, calibrate sensors and monitors. |
This covers the basics of metal roof tile roll forming machine capabilities, features and operation. Contact manufacturers directly for machinery quotations and further details.
Conclusion
Metal roof tile roll forming machines allow fast production of various roofing components like shingles, panels and drainage products. These versatile roll formers transform flat sheet metal coils into complete roofing tiles through a series of bending and shaping rollers.
Key factors in selecting suitable metal roofing roll formers include required capacity, coil width, metal thickness range, roofing profiles, and forming speeds. Leading manufacturers offer machines from compact light-duty to heavy-duty production scales.
Proper installation, controls configuration, operation and preventive maintenance is necessary to achieve high productivity and roofing quality. Roll formed metal roofing provides durability, design flexibility and economical fabrication.